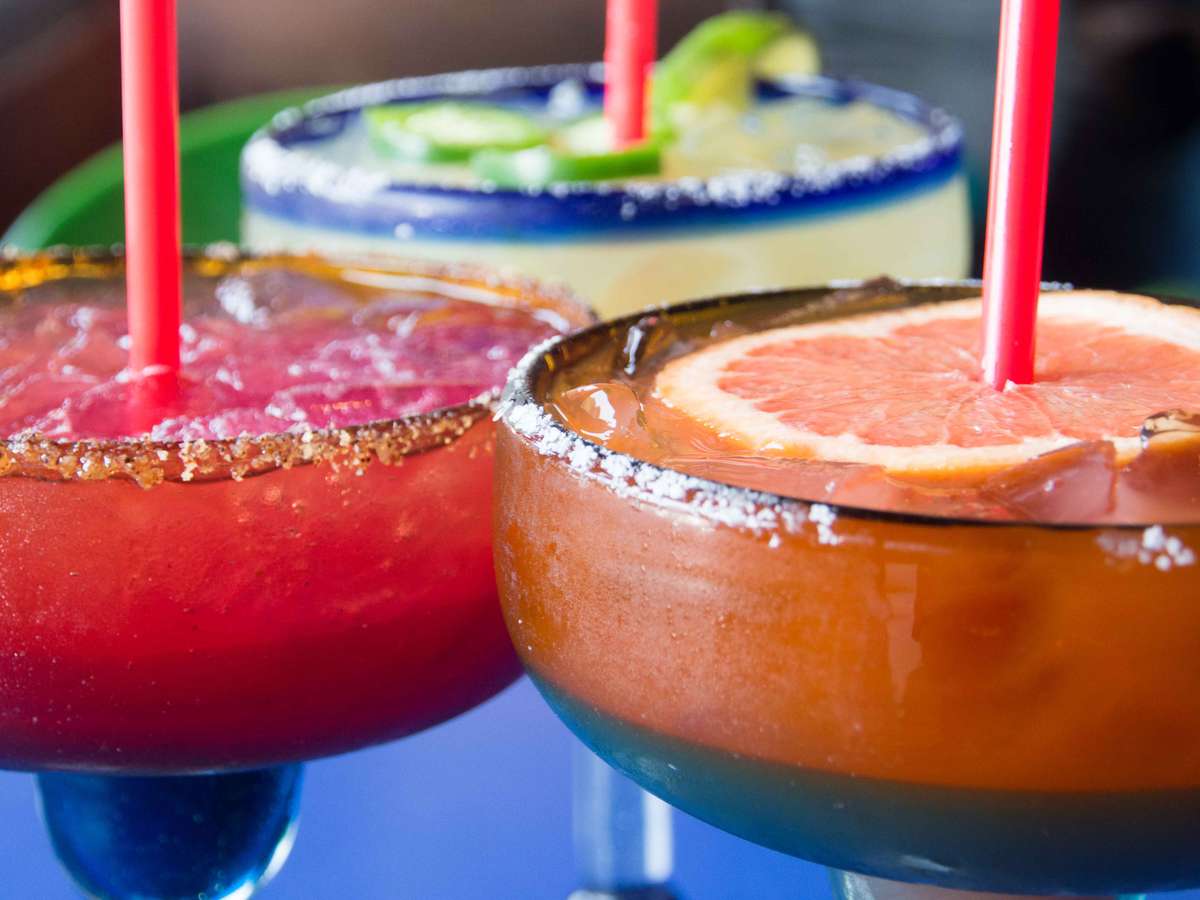 Tequila
Become a VIP
Be the first to receive updates on exclusive events, secret menus, special offers/discounts, loyalty rewards & more!
Tequila
Blancos
Just as with wine, tequilas vary greatly in quality and price. While the Mexican government mandates that true tequila contain at least 51% sugar from the blue agave plant found in the Tequila Region of Mexico, Tapatio only serves pure 100% blue agave tequilas. There are now five types of tequilas:

This un-aged tequila comes directly from the still and has a strong agave taste it's kept in metal tanks for no longer than 60 days. These tequilas, mellowed by the addition of caramel coloring, oak tree extracts, glycerine, or sugar syrup are often called Suave or Joven.
Reposados
This more gentle tequila is aged between two months and one year in oak tanks
or barrels. Aging in the oak barrels gives tequila a more mellow taste, and the
varying types of oak used allow for subtle nuances that differentiate one tequila
from another.
Anejos
This is tequila aged in oak barrels from one to three years. The longer aging
darkens the tequila and gives it an even smoother and more sophisticated taste
than Reposado tequilas.
Extra Anejos
Extra añejo tequila must be aged a minimum of three years in oak barrels. That's nothing for whiskey — but it's too long for a lot of tequila fans.

For an aged product, extra añejo (XA) is a relatively new category, only established in 2006 as a fourth tequila aging category (after blanco, reposado and añejo). But it's gaining popularity quickly: while tequila itself has seen a nice average growth of about 6% in volume per year since 2002, the super premium categories have grown as much as eight times faster, according to the Distilled Spirits Council.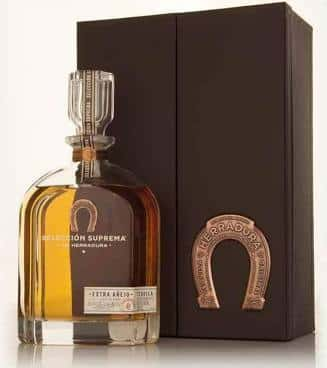 Herradura Seleccion Suprema
Quite simply one the world's finest tequilas. Aged for five years in French oak, it highlights an unforgettable blend of rose petal, vanilla and citrus with an uncompromisingly smooth finish. Gold Medal - San Francisco Spirits Competition 2014 
Retails for 400 @ totalwine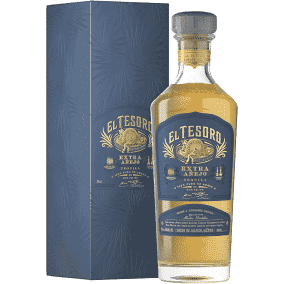 Tesoro Extra Anejo
A special Anejo blend that honors Carlos Camarena's father Don Felipe. Slowly aged in American ex-bourbon barrels for five years. Enjoy as a sipping tequila to appreciate the balance between its agave-forward flavor and the oaky, woody notes imparted by the aging process.
Cristalinos
Cristalino, which means "crystalline" in Spanish, is oak-aged Tequila that's filtered with charcoal. It's generally crystal clear, as the name suggests, although some have faint tinges of color. The process is akin to many white rums, which can also be barrel-aged and have the color filtered out.

That matured Tequila may be classified anywhere from a reposado to an extra-añejo. This means it may spend as little as two months in a barrel, or it may be multiple years old. Cristalino just can't be a blanco, which is aged fewer than two months. Some bottlings have sweeteners, usually agave nectar.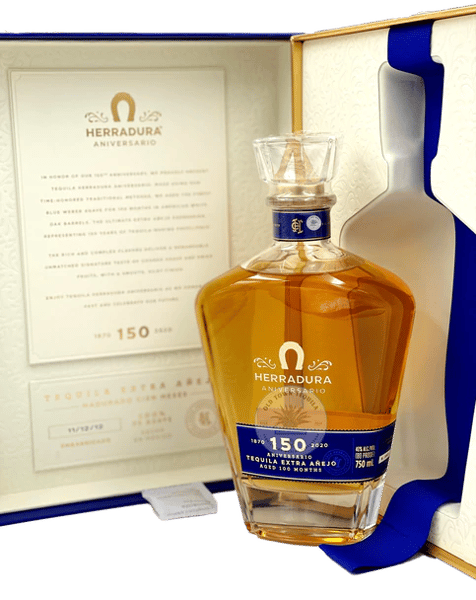 Tequila herradura 150 Aniversario Limited Product
One Time Offering. In honor of their 150th Anniversary, we proudly present Tequila Herradura Aniversario - a 100 month aged Extra Añejo. Made from time honored traditional methods, we aged the finest Blue Weber Agave for 100 months in American White Oak barrels creating the ultimate Extra Anejo expression representing 150 years of tequila making excellence.
Flavored Tequila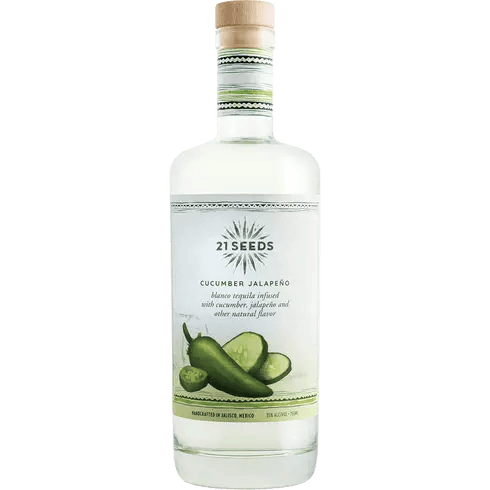 21 Seeds Cucumber Jalapeno
Craft-infused in Jalisco, Mexico with no artificial chemicals or coloring. Created by 3 women who wanted to create an all-natural and fresh Tequila, This is a true sensory experience. Delicious, bright and crisp with a cucumber nose and a refined spicy jalapeno finish.