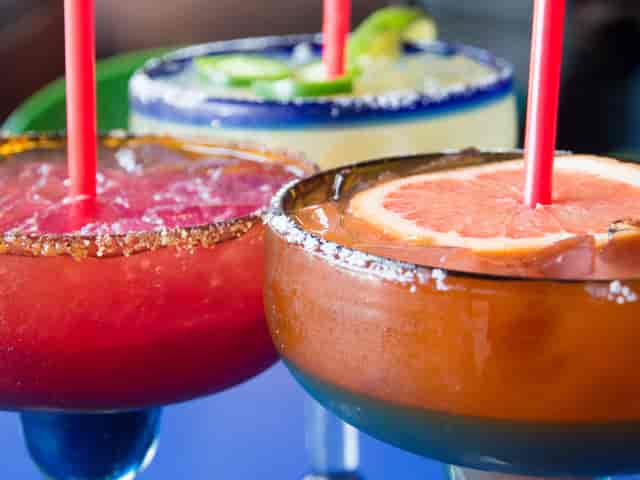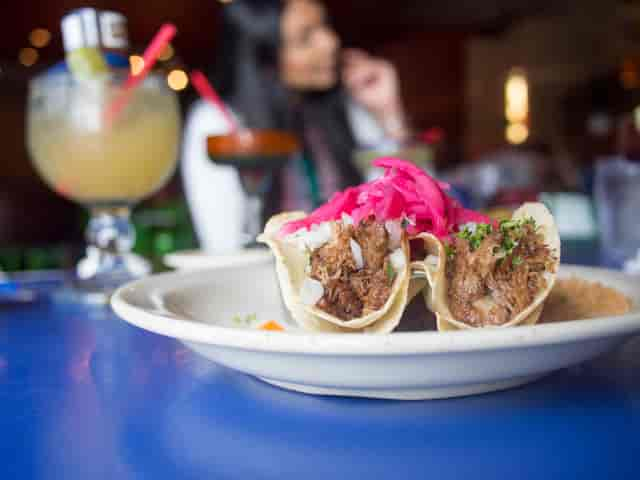 Lunch Menu
Become a VIP
Receive updates on special events, new menu items, menu reviews, and more!
Lunch Menu
Sopas y Ensaladas
Caldo de Pollo
Free Range Chicken Broth, Shredded Chicken Breast, Rice, Vegetables.Half Size Full Size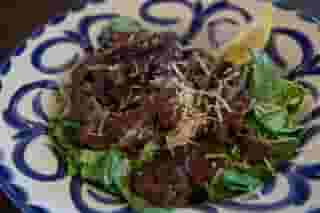 Ensalada Caesar
Crisp Romaine Tossed in Tangy Cesar Dressing, Sprinkled with Grated Parmesan. 
Choices of Grilled Steak, Grilled Chicken or Prawns are additional.
Fajita Salad
Organic Hearts of Romaine, Diced Tomatoes, Sliced Black Olives, Corn Kernels, Avocado, Red Bell Pepper Brunoise, Topped with Choice of Protein and Aged Shredded Parmesan. Served with House Dressing on the side.

* Our House Dressing is made with balsamic vinegar, mayo, basil, sweet and dry vermouth.
Sopa de Tortilla
Free Range Chicken Broth, Shredded Chicken Breast, Avocado, Cilantro, Green, Onions, Crisp Corn Tortilla Strips, Jack Cheese.Half Full Size
Grilled Chicken Salad
Crisp Romaine, Tomatoes, Olives, Corn, Red Bell Pepper, Avocado, Grilled Chicken Breast, and Grated Parmesan.
Vegetarianos
Made with lots of veggies, to accomodate a vegetarian diet. All of our rice and beans are made with vegan ingredients, and Vegan cheese is available for additional $2 on any item.
Enchiladas Jardin
Two corn tortillas, filled with sauteed Mexican Gray Squash, corn, pico de gallo and corn. Rolled up and finished with our now famous creamy roasted habanero sauce, red nd minced cilantro. Served with rice and black beans.

* Habanero sauce does contain dairy, but we can make with our other spicy habanero-tomatillo sauce for our vegan customers.
Burrito Loco
A wheat tortilla filled with rice, pinto beans and cheese. Topped with tomato sauce, and melted cheese. Topped with sour cream, pico, guacamole and corn. Served with side of black beans. 

We can add sauteed mushrooms, broccoli, carrots, squash, bell peppers, onions to this item, simply ask your server makes a great healthy addition $2 per item.Extra Sauteed Veggies
Burrito Loco
A whole wheat tortilla filled with rice, rancho beans and cheese. Topped with roasted tomato suace, melted jack cheese, pico, sour cream and guacamole. Served with black beans
Pollos y Carnes
Smaller lunch portions of our most popular grilled items.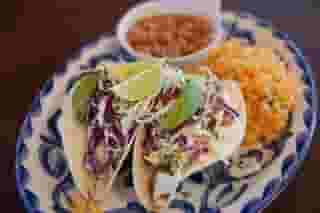 Baja Fish Tacos
Choice of Flour or Corn Tortillas, Negra Modelo Battered Wild Alaskan Cod lightly fried,Chipotle Yogurt, Pico de Gallo, Fresh Cabbage, and Avocado Slices.
Burrito Expresso
Chioce of flour tortilla, spinach or wheat. Filled with choice of beef, chicken or picadillo, rice and choice of beans. Rolled and smothered in roasted tomato sauce and melted cheese. Topped with lettuce, sour cream, guacamole and tomatoes. Carne Asada add 4.00 Carnitas add $3 Pastor Add $3
DF*
Dairy Free Modification
VM
VEGETARIAN MODIFICATION
Available from 11 am to 3 pm. Smaller portions, at lunch prices.